YOU GUYS HERE ARE EIGHT NINE LIKE SEVENTEEN REASONS I LOVE
look_alive. SHE DRAWS THINGS THAT ARE BASED ON A THING I WROTE AND I JUST. I LOVE IT. ALL OF THE LOLS AND FEELINGS.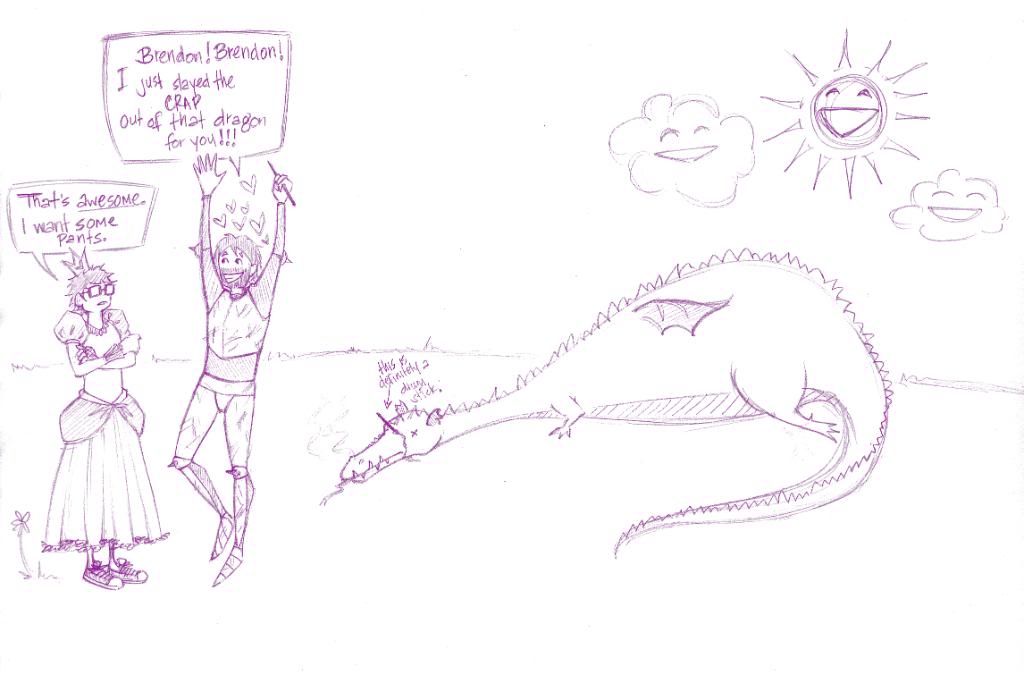 I feel like this pretty much encapsulates the entire damn fic. Thus, I lead off with it. Also: oh Spencer Smith, your little bearded FACE. :'D Also also: lol drumstick. Also also also: lol wtf spiny kneecap armor-things. Love it.





Start of the fic! (These aren't in order or anything, I just wanted to put this one here. GUYS CAN WE ALL JUST TALK ABOUT HOW AMAZING
look_alive IS AT DRAWING SHOES? ALSO SPENCER SMITH?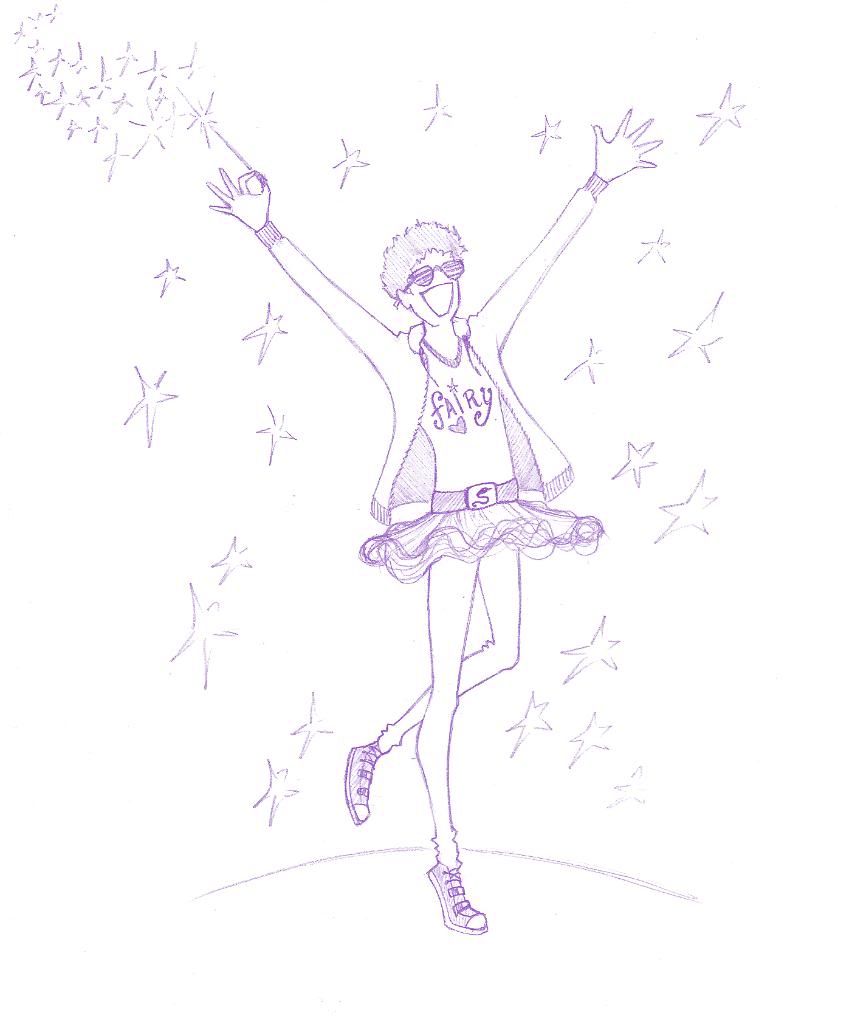 FAIRY GODSAPORTA I CAN'T EVEN. I LIVE IN FEAR THAT ONE DAY I WILL GO ON A BENDER AND WAKE UP WITH THIS TATTOOED ON MY CHEST, I LOVE IT SO MUCH.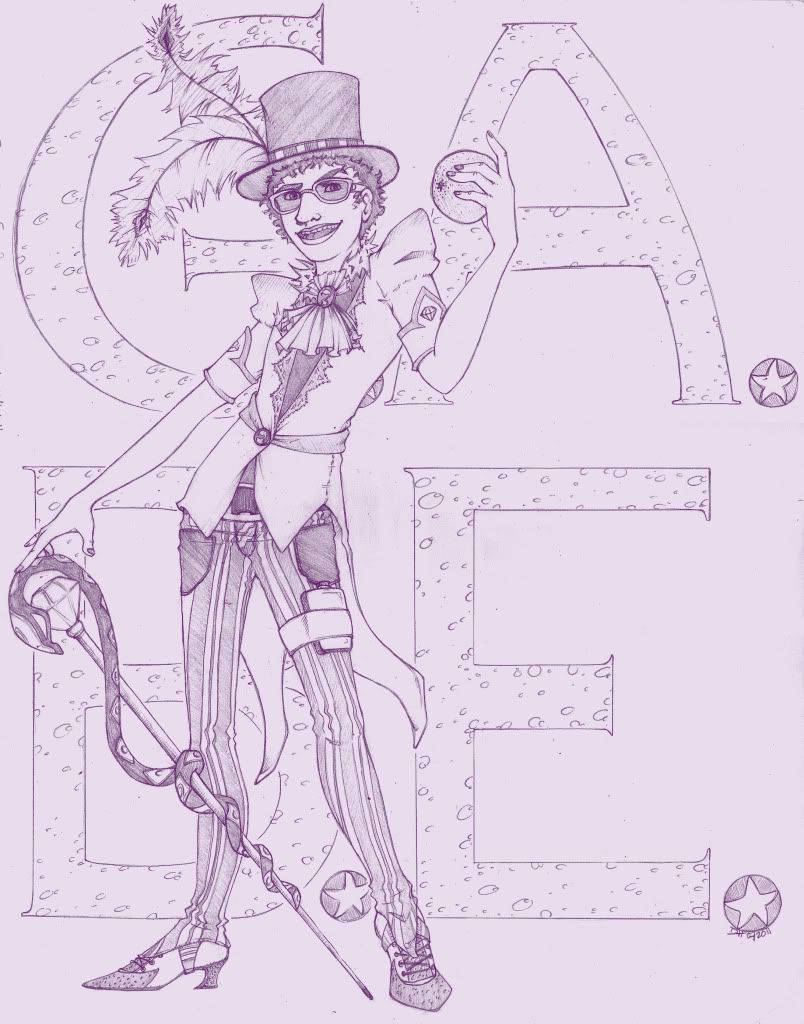 OH, SPEAKING OF. I MEAN JUST SERIOUSLY WHAT, HOW IS IT SO AWESOME. Look at that fucking cane, yo!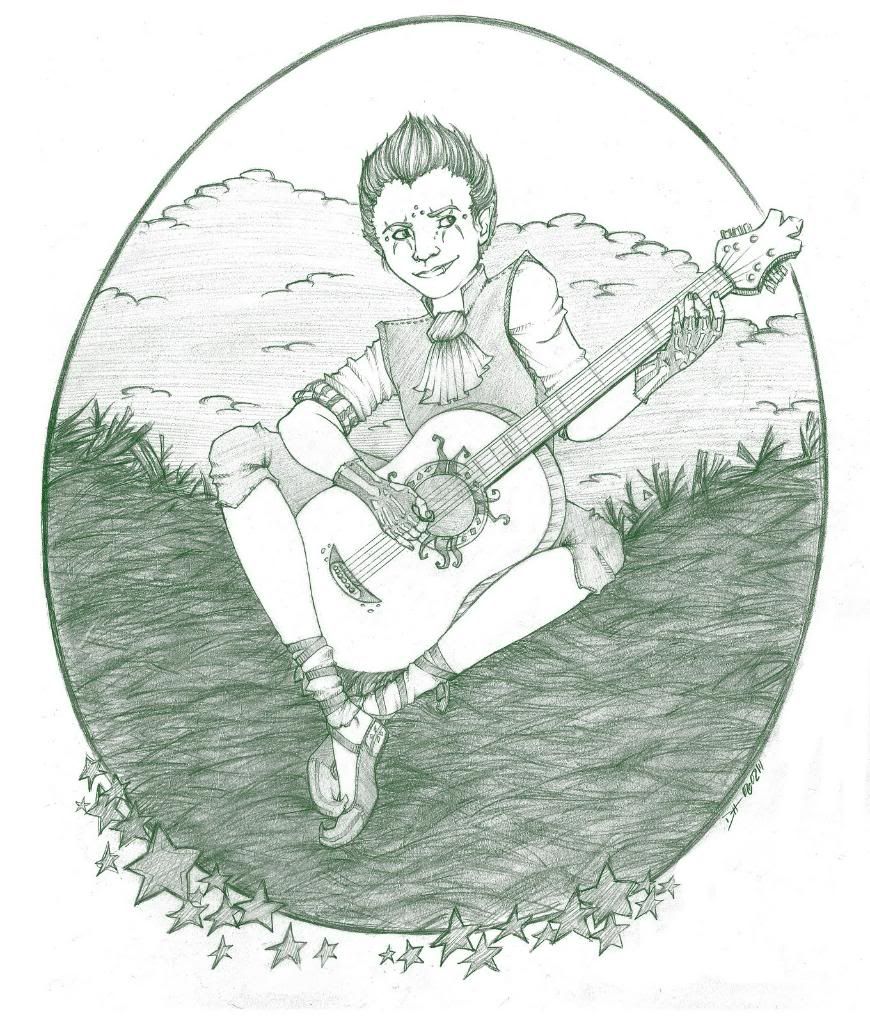 FRANKELSTILTSKIN. SHOES. SHOOOES. LITTLE CURLY-TOED SHOES AND SKELETON GLOVES AND THESE ARE REASONS I LOVE
look_alive, NOT ALL OF THE REASONS BUT TWO VERY PERSUASIVE ONES.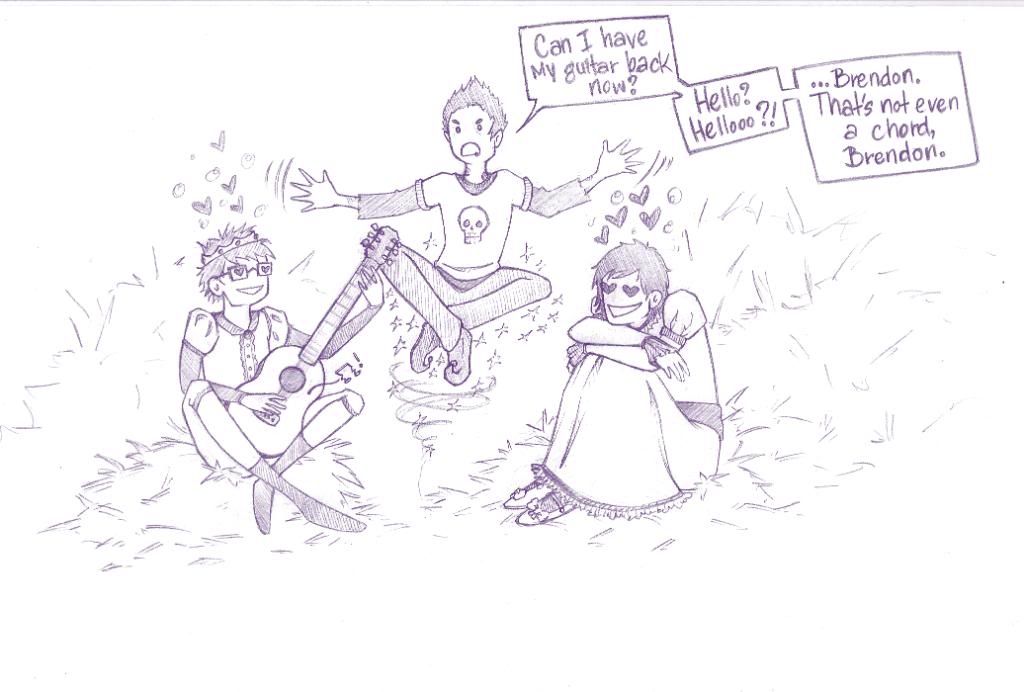 Lol little plonky notes coming out of the guitar. Lol hearteyes. Lol Frank not having any of it. ALSO HIS LIP RING IS ON THE APPROPRIATE SIDE, EVERYONE LOOK.



AND NOW FOLLOWING DIRECTLY ON THE HEELS OF FRANKELSTILTSKIN: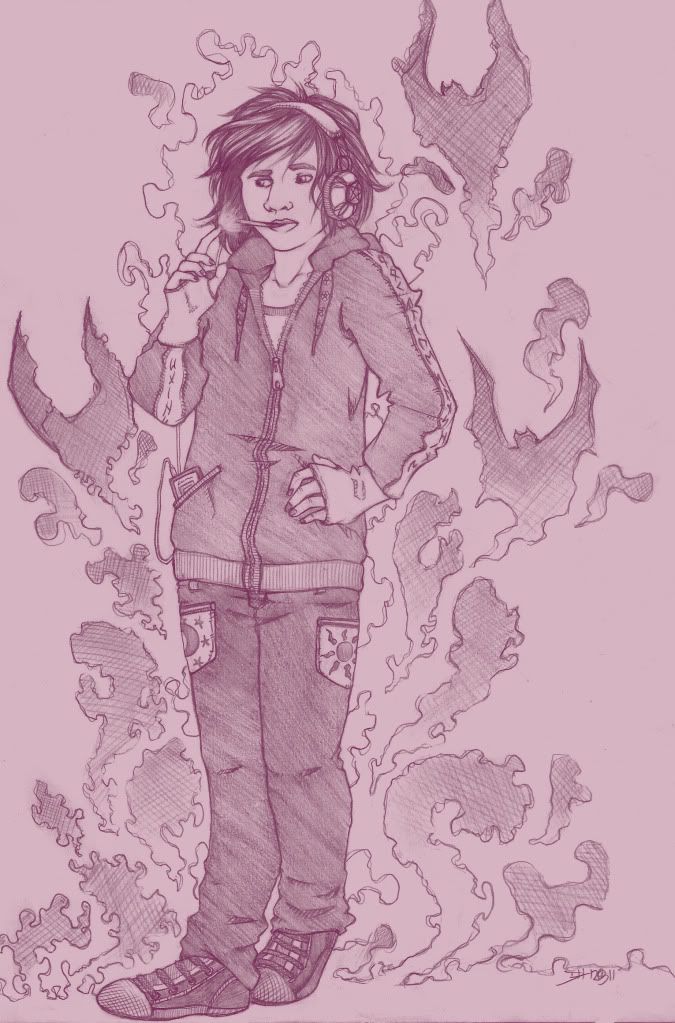 GERARD THE GENDER-SUBVERTING CRONE. dude. I just. I CANNOT. EVEN. he is so pretty, SOOOOO PREEEEETTTTTTTTTYYYYYYY with his crazyass cloak and a cigarette all dangly and just. BRB FLAILING.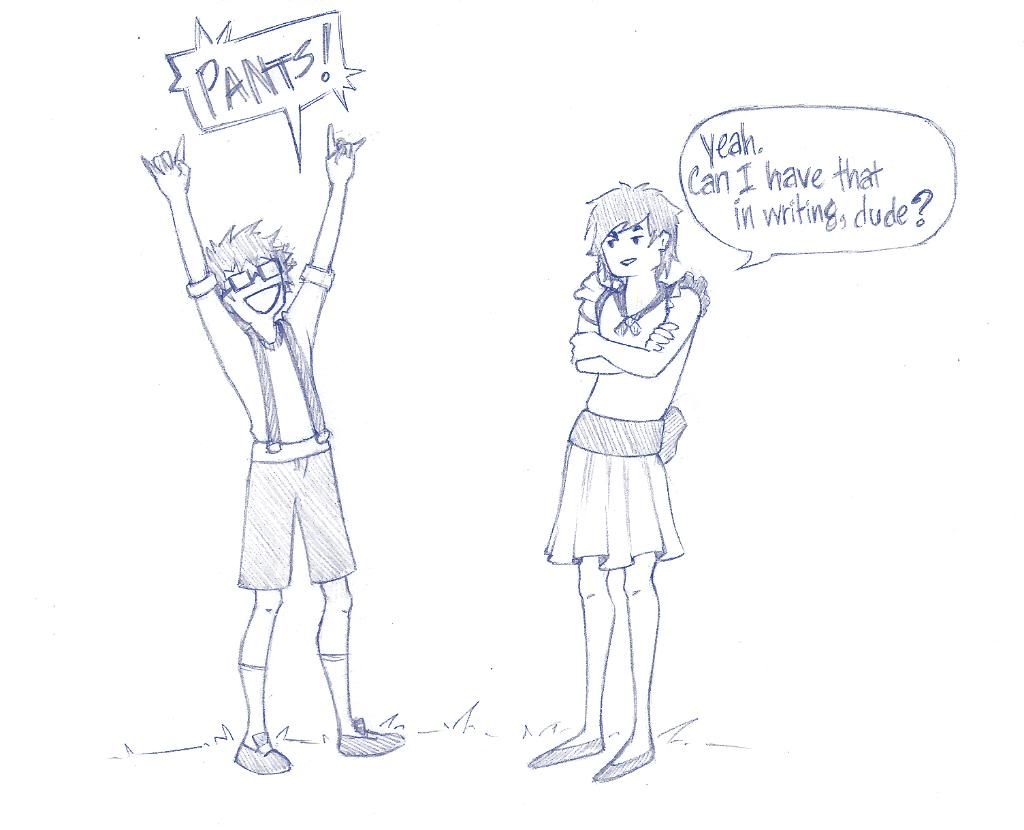 Okay so technically Spencer was in the yodeling pants but WHATEVER LOLING FOREVER. We can just say this was a FEW WEEKS AFTER they got out of the book and Brendon WANTED A PAIR OF YODELING PANTS because Spencer rocked them so hard and he finally persuaded Spencer to shimmy into a slinky dress. And then there was sex. Yes.





Okay see I LOVE THIS ONE. All atmospheric and shit. Plus I love all the hoodies and his little sulky/nervous FACE. ♥♥♥

EDIT: Now with more color! basically reiterating what I've said (and will say) eighty-four thousand times:
look_alive is the most talented lady I know and everyfuckingthing she does is flawless. truth.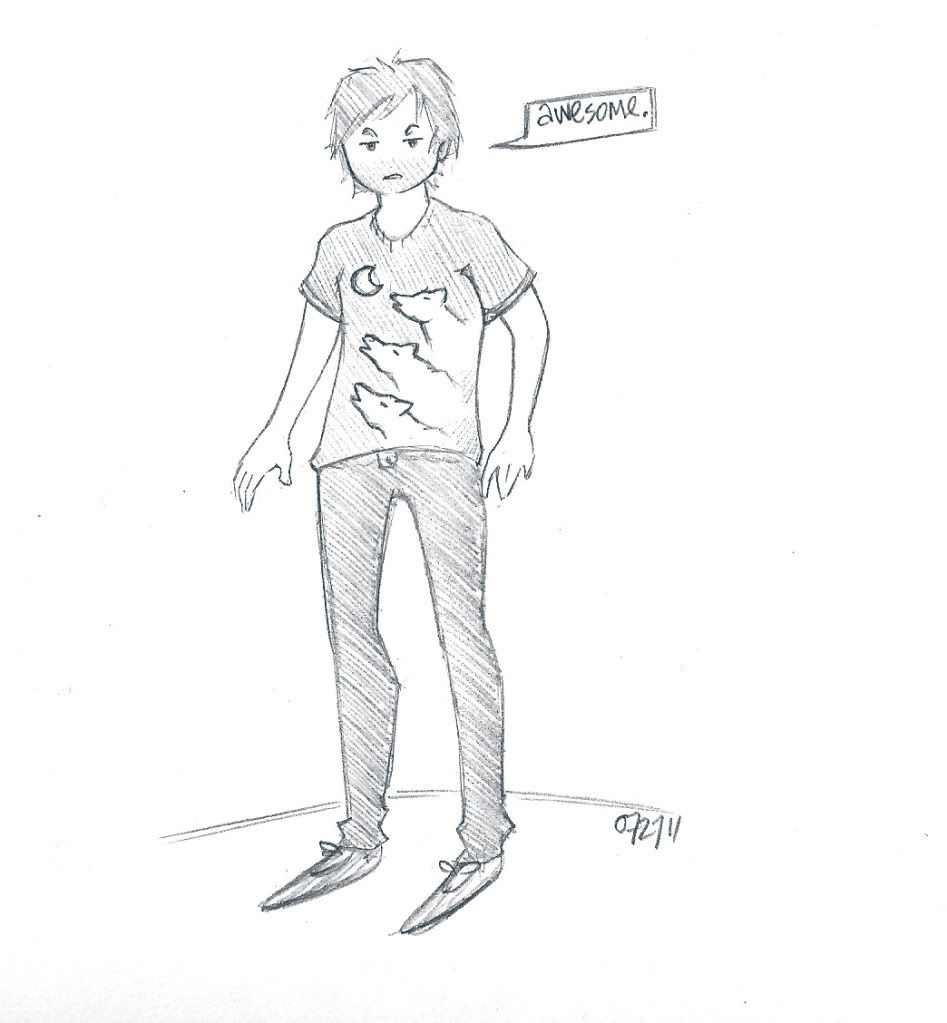 lolololol Three Wolf Moon Spencer.
look_alive and I are both horrible influences on each other and must be stopped.





Wolf!Spencer! When the crazy white-eyed wolf is all up in his head. Dude his eyes are my favorite part of this, they're so fucking tired and haunted. yessss.





Dudes. Dudes. Expand this up into fullsize and TELL ME IT IS NOT TERRIFYING. FUCK. I LOVE IT. Crazyass Pea!Episode Sideways Brendon Who Shoves People Off Things!




also this deserves to be here though technically it's, like, awesome gratuitous fanart (THE BEST KIND) of a deleted scene from ITW that only a handful of people (or those who paid REALLY STRICT ATTENTION to the 2009 bbb summaries post) ever knew half-existed. But I fucking love it and kinda wish I hadn't procrastinated writing the fic so much so that story could've been included. Because OH, Brendon's little nervous face. And the apple. And the SHOES AND PANTS AND SLDKFJSLDKF LOOK,
look_alive, JUST DESIGN ME A WARDROBE.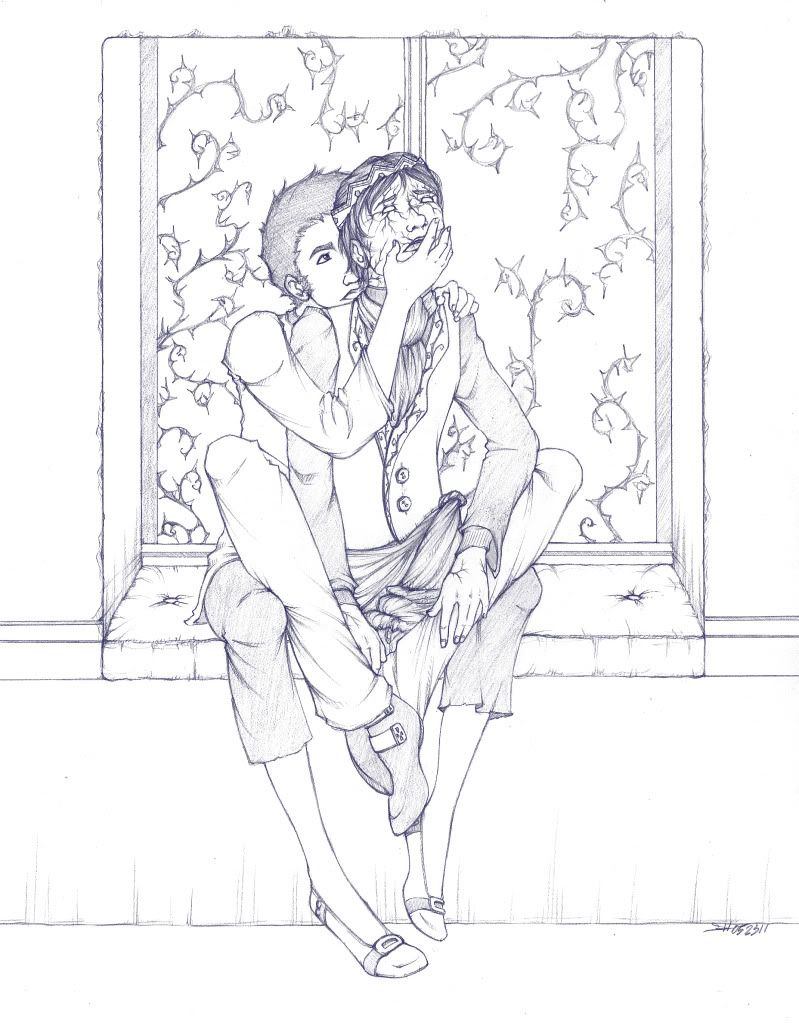 CONTINUING IN THE CREEPY SWEEPSTAKES, here is fucked-up Rapunzel-inspired awesomeness! Dude. I love these. I love the scars on his LITTLE FACE (seriously, how many times am I gonna say that in this post? AT LEAST ONCE MORE) and Brendon twining around Spencer and just. ASLDKAJSLD MY HEART.


MOVING AWAY FROM CREEPY INTO SWEET.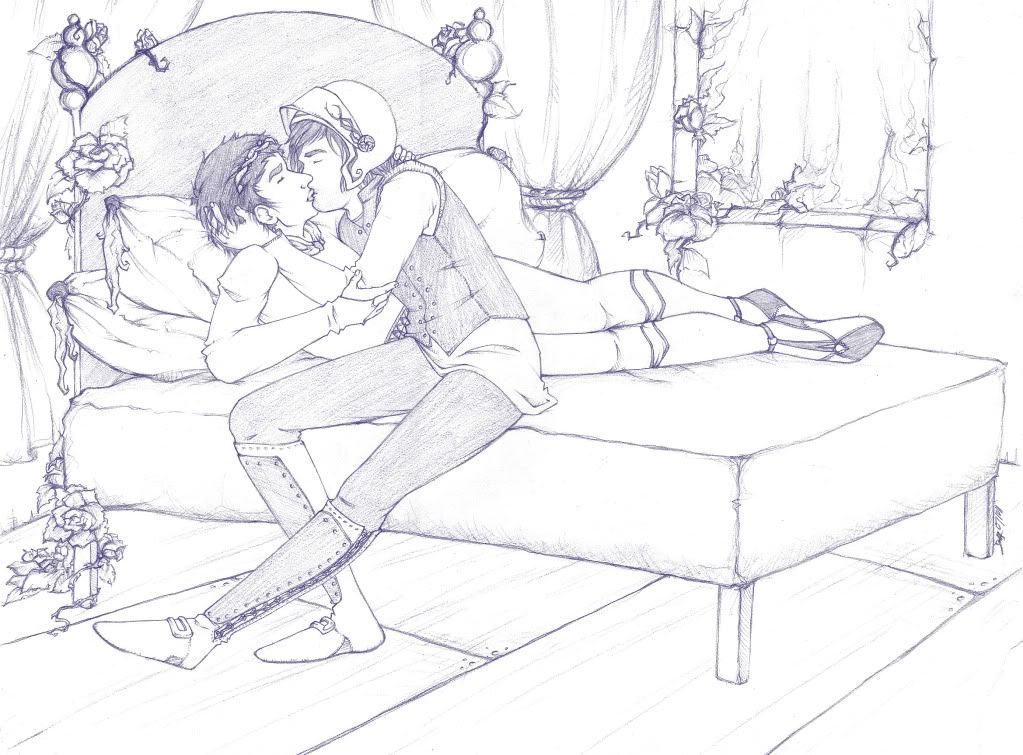 TELL ME THIS IS NOT BEAUTIFUL. YOU CANNOT DO IT, IT CANNOT BE DONE, BECAUSE THIS IS BEAUTIFUL. The big cabbage-y roses and Spencer in armor (his fucking helmet, it KILLS ME, IT IS SO GREAT) and the KISS and aslkdajlsdkj what. I just.


OKAY NOW WE'RE BRINGING IT BACK TO FUNNY.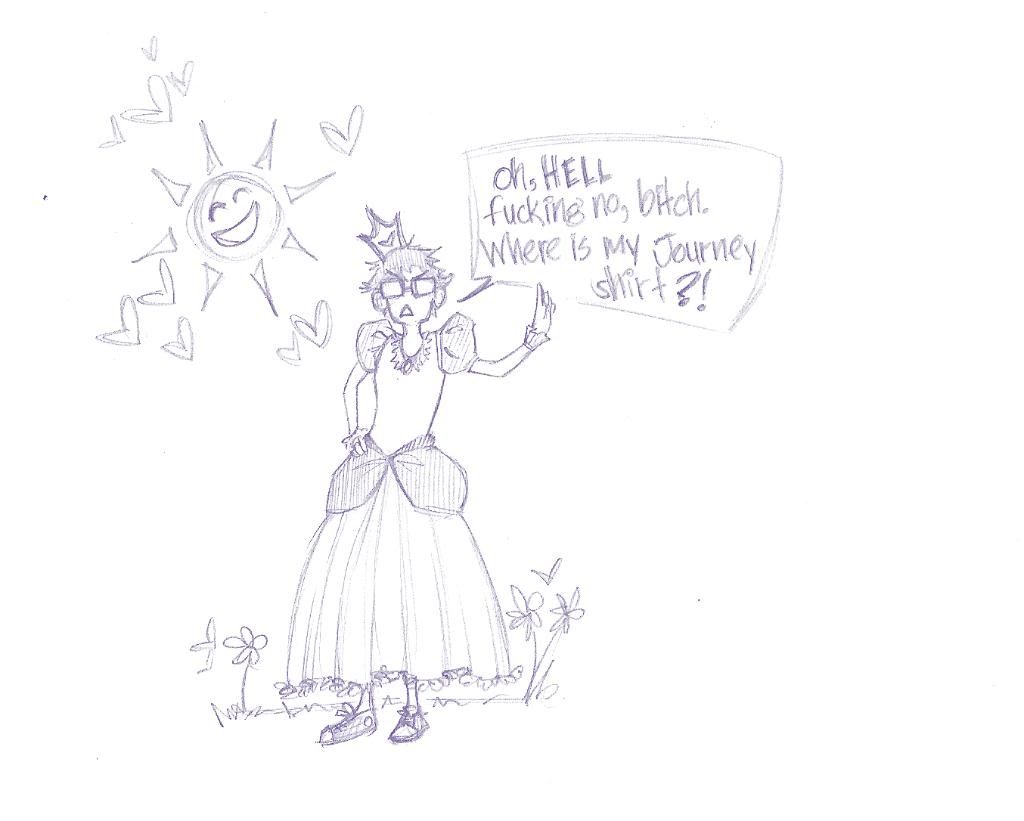 LOLOLOL IT'S FUNNY BECAUSE IT WOULD BE SO SO SO TRUE.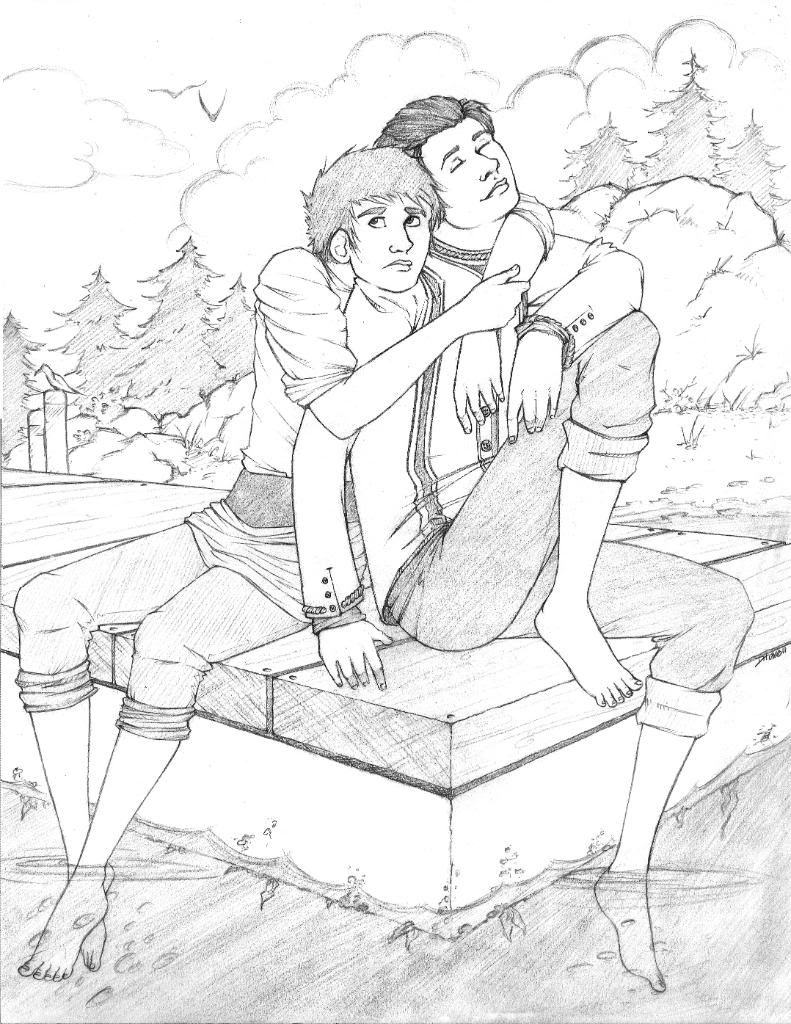 And of course, the last afternoon. My HEART. I can't even. Brendon's little FAAAAAAAAAAAAAAAACE ;_________; Their little FEET. In the WATER. Argh argh argh argh ♥________♥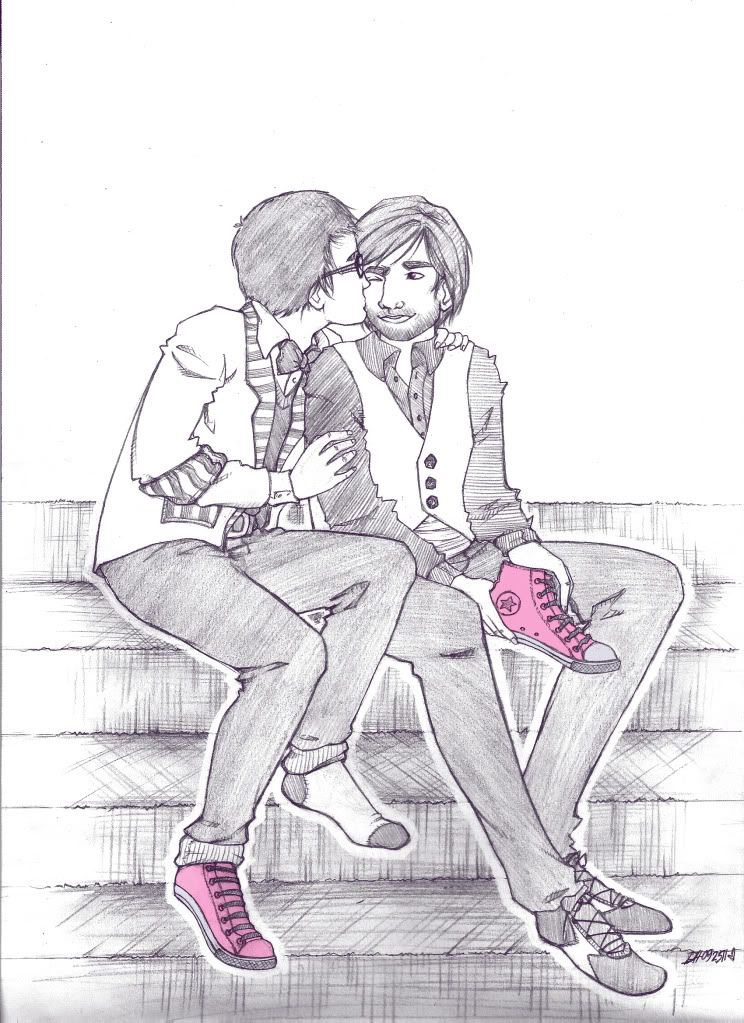 PINK CHUCKS PINK CHUCKS PINK CHUCKS PIIIIIIIINK CHUUCCCCCCCCCKKKKKKKS
oh! Brendon's glasses! Spencer screwing up his little face! PRECIOUS PRECIOUS ALL OVER THE PLACE